Recently, the Xi'an Municipal Bureau of Commerce held a city wide business work conference to summarize&review the city's business work for 2022, deploy key tasks for 2023, and commend advanced enterprises emerging in areas such as promoting consumption, ensuring supply, stabilizing foreign trade, and promoting opening-up,etc. Shaangu Power has been awarded the honorary title of "Advanced Enterprise in Stabilizing Foreign Trade and Promoting Opening-up".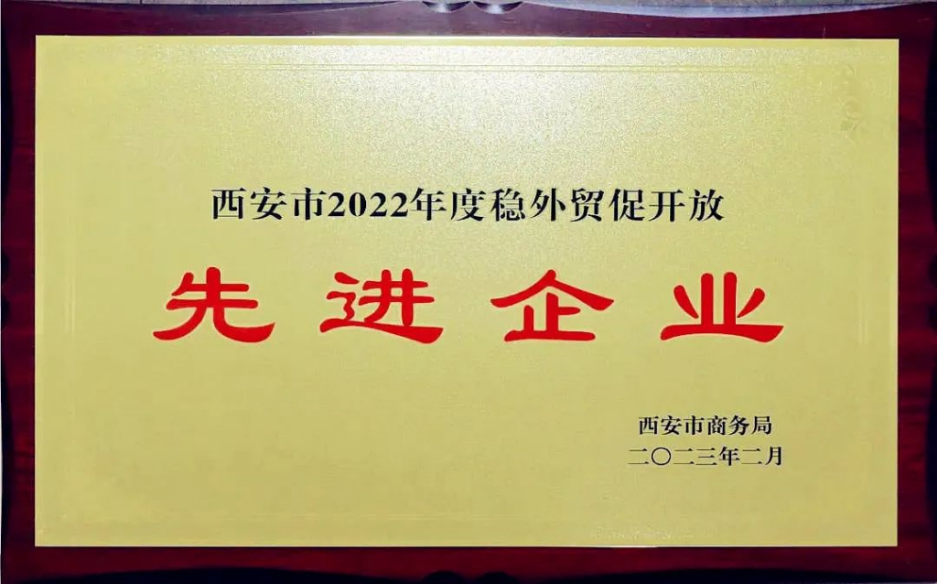 Shaangu Group continues to focus on the market demand of "Carbon-Peaking & Carbon-Neutral", fully implements the deployment requirements for building a domestic and international dual circulation pattern, adheres to the cooperation concept of "mutual resources, mutual market, and mutual shareholders", innovates cooperation models, and accelerates the implementation of the "going global" overseas development strategy. By building and promoting the global market system, global R&D system, global financial system and global industrial value-added chain system, actively participating in key exhibition activities such as CIIE, CIFTIS, Central and Eastern Europe Expo, ASEAN Expo and Eurasian Economic Forum, and participating in all links throughout the process, not only exhibitors, but also buyers, further demonstrating the advantages of Shaangu Distributed Energy System Solutions for the scopes such as the Belt and Road Initiative, process industry, smart city and so on to global customers.
In 2022, Shaangu adhered to the high-quality development concept of "discover and meet customers' needs instead of seeking buyers for own products", and made significant breakthroughs in market development. The Shaangu Solutions have been successively implemented in Indonesia, India, the Philippines, Türkiye, Serbia, Poland and other countries. The presence of Shaangu solutions, Shaangu services, and Shaangu core products within China and abroad continues to increase.