On February 20th, academicians and experts from Chinese petrochemical industry gathered at the foot of Lishan Mountain, Lintong, to jointly review and witness the R&D results of Shaangu three units in the 1.2 million tons/year ethylene plant, and discuss the new future of the localization of major equipment in China's petrochemical industry.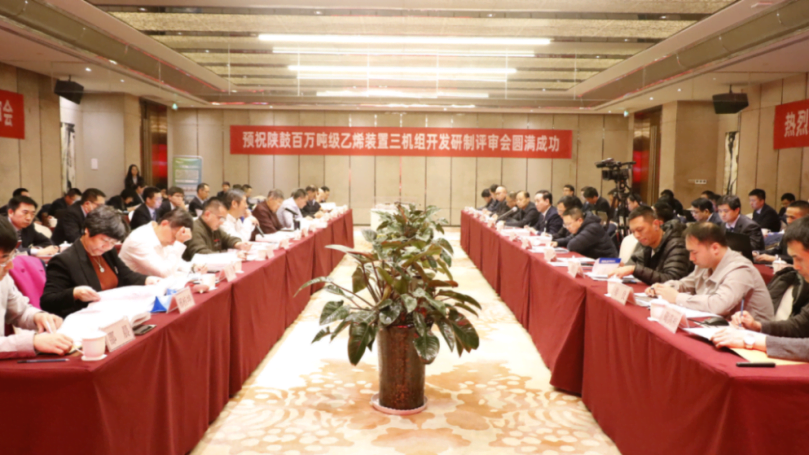 This review meeting was organized by the China Petroleum& Chemical Industry Federation, and industry experts and user representatives comprehensively evaluated the R&D scheme of Shaangu three units in the MTA ethylene plant.
Over the years, Shaangu has adhered to the market-oriented principle, aimed at creating value for users, guided by science and technology, continued to carry out technical research and development, development of new products and system solutions, and constantly innovation of  the first set of domestic equipment. Shaangu's major equipment has not only realized localization, but also reached the international leading or advanced level. Based on the design, manufacture, operation and service of thousands of compressors in the petrochemical field, Shaangu has established a complete technical system, the technical R&D team and the European R&D Center of Shaangu have developed three compressors in the MTA ethylene plant, including cracking gas compressor, ethylene compressor and propylene intelligent compressor, which meet the requirements of multiple operating conditions, high efficiency and wide adjustment range of the ethylene plant, All three ethylene compressors have the operation performance of similar products. It shows that Shaangu ethylene compressor technology is mature, reliable and advanced, and has the conditions for equipping ethylene equipment.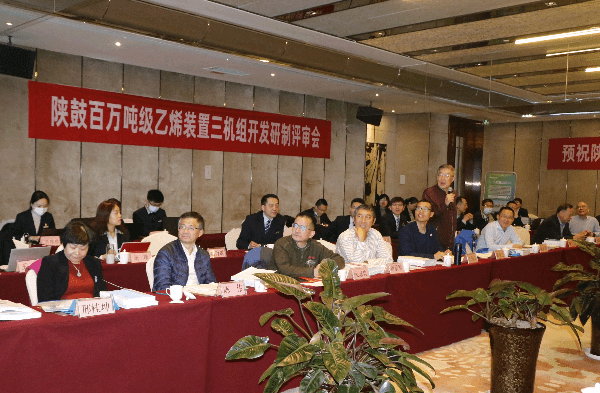 The review experts commented on the scheme of Shaangu and agreed that the technical scheme of Shaangu three-machine in ethylene plant is excellent and feasible as a whole. After discussion, the final review opinions are issued. The expert group believed that the scheme was scientific and reasonable, and the technical indicators were advanced, meeting the requirements of realizing industrial manufacturing, and unanimously agreed to pass the review of the R&D plan for Shaangu three units in MTA ethylene plant. It is suggested to further improve and optimize the plan, accelerate the search for supporting projects, and realize the industrial manufacturing of three compressors in ethylene plant.