From April 11th to 13th, the Global Power & Propulsion Technical Conference GPPS-Xi'an 2022, hosted by the Global Power & Propulsion Society (GPPS) and jointly organized by the School of Energy and Power Engineering of Xi'an Jiaotong University and the School of Power and Energy of Northwestern Polytechnical University, was held for the first time in Xi'an,focusing on the crucial challenges and opportunities in the field of power and propulsion under the ambitious carbon emission reduction targets, it has attracted enthusiastic responses and active participation of nearly 500 scientists ad researchers from more than 19 countries around the world.


Ms. Jia Yani, Chief System Solution Expert of Shaangu Group, was invited to participate in the GPPS-Xi'an 2022 , sharing with the global aero&power experts and scholars the trend and successful experience in related professional fields , and discussed the new developing path in the field of power and propulsion under the ambitious carbon emission reduction targets.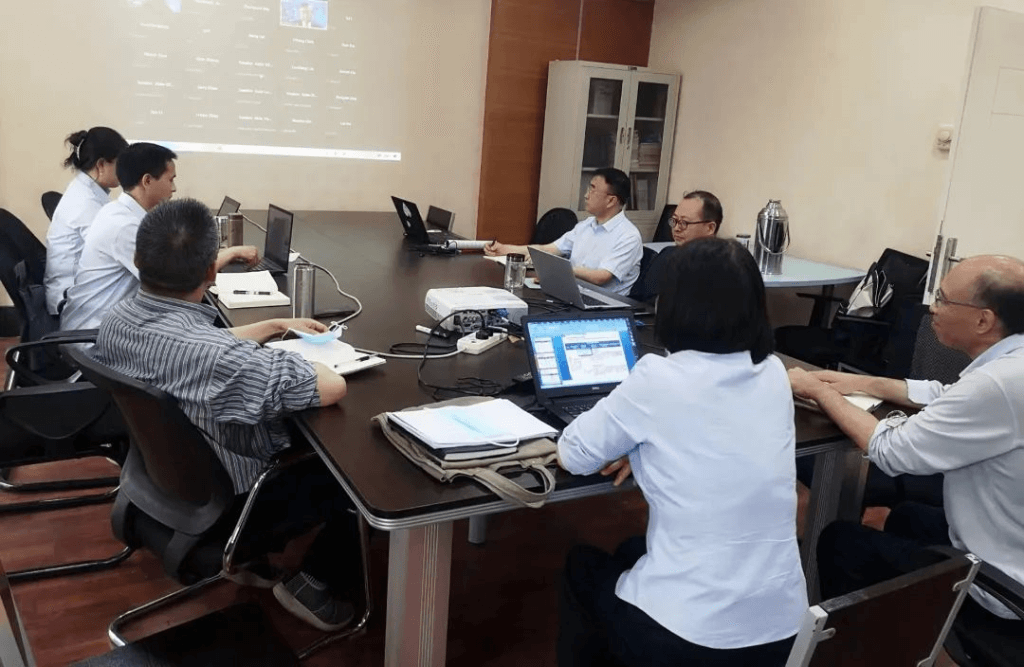 As Presenting Authors at the conference, Mr. Zhang Xiaolong, Deputy Director of Strength and Vibration Technology of Shaangu Power Design and R&D Department, and Mr. Lu Shouhang, Diagnostic Engineer of Shaangu Engineering Digital Division, etc. have presented "Shaangu Energy Interconnection Symbiosis System Solution Provides Intelligent Green Energy for Human Civilization", " Application of Shaangu Digital Twin Technology in Intelligent Fault Diagnosis", "Research on the Aero Design System for the Ultra-Highly-Loaded Aspirated Compressor", "Study on Structural Strength and Air Tightness analysis of a Large Axial Compressor Casing", etc. English-speaking keynote speeches , which aroused heated discussion and close attention of the participating scholars.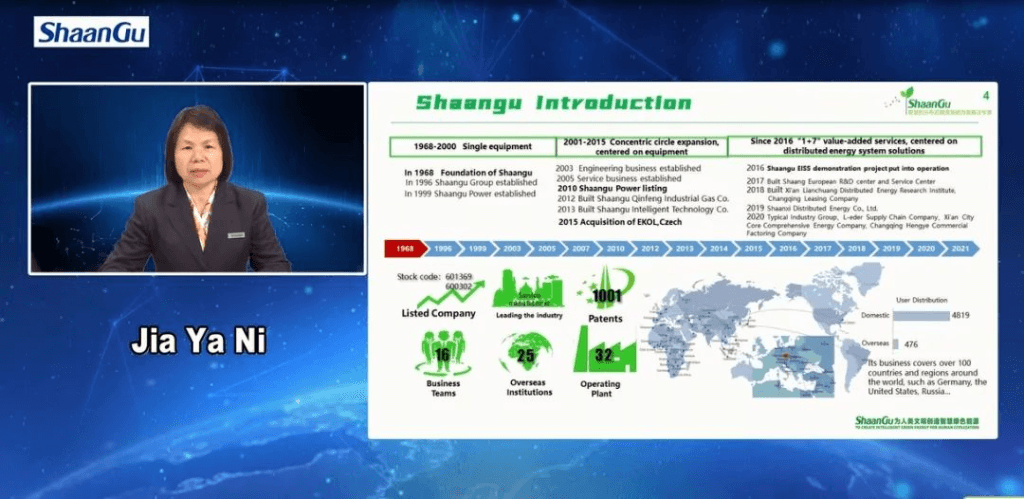 Ms. Jia Yani, the chief expert for System Solutions of Shaangu Group, mentioned in the keynote speech, that Shaangu takes the mission of creating Intelligent Green Energy for Human Civilization , continues to explore the path of energy conservation, emission reduction and green development, and provides with Distributed Energy System Solutions as the center the Seven Value-added Services including Equipment, EPC, Service, Operation, Supply-chain, Intelligence and Financing for users in the Process Industry, Smart City and "The Belt and Road Initiative" ,etc., to help users develop green and high-quality. Shaangu Distributed Energy System Solution with the Energy Interconnection Symbiosis System as the core has been fully recognized by the majority of users. In the future, Shaangu is willing to collaborate with both universities and enterprises to continue to practice the goal of "Carbon Peak" and "Carbon Neutral" and contribute to the high-quality development of economy and society!