Recently, Shaangu Power and Russian Energy Group signed a steam-driven thermal station project. "Shaangu Proposal" helps users develop low-carbon and energy saving.
As an energy superpower, Russia makes a great decision to take the low-carbon path for energy-saving. This enterprise is a large energy superpower in Russia. After the project is finished, it will provide heat and electricity to the residents of Nizhny Novgorod, Russia. Shaangu shall provide centrifugal compressor, steam turbine and system solution to the project, facilitating the energy-saving green objectives for the customers. The signing of this project symbolizes the recognition of Shaangu from Russian markets. The completion of this project is of great significance to the low-carbon development and energy-saving to Russia.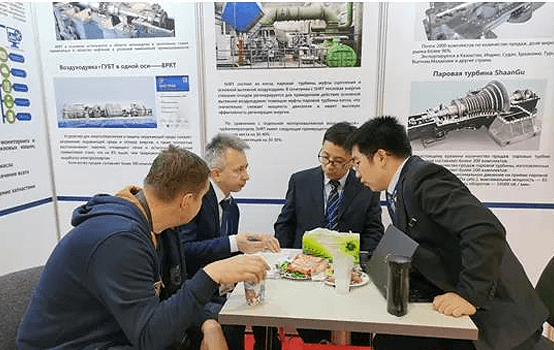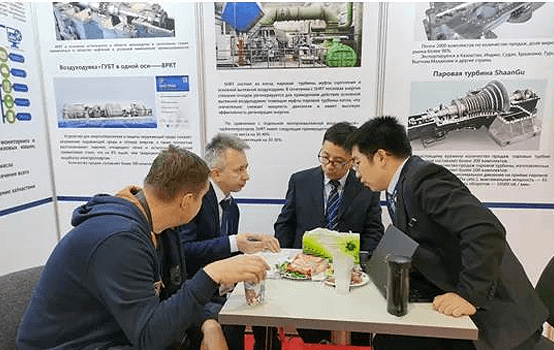 As a system solution and service provider in distributed energy field, Shaangu is the biggest provider in the energy recovery power production and process industry, "Top 10 Energy Saving Award", "Golden Award for Innovative Products" in world manufacturing industry. Based on the developing gene over 50 years, Shaangu takes the mission of enterprise to "Create Intelligent Green Energy for Human Civilization", continuously innovating the high-efficient technology and proposal for energy interconnection utilization and solving the pain points in the green energy development. Therefore, Shaangu Energy Interconnection Symboisis emerged at the right time, which provides the "profession + integrated" interconnected energy solutions and seven value-added services to the customers, such as: equipment as the core, engineering, services, operation, supply chain, intelligence and financing, etc., facilitating the high-quality green development for users.
Under the "One Belt & Road" initiative, Shaangu is continuously speeding up the internationalized process. Russia has a long history of cooperation with China. Currently, Shaangu has got many references in fields as metallurgy, nitric acid, petro-chemical, etc.. Shaangu's equipment like nitric acid 4 machine trains, energy recovery turbine unit have been rooted in Russia for a long time, in which the energy recovery turbine has been operating very well for over 10 years with good performance and wide recognition from the customers. At this time, the cooperation with Russian energy enterprises further demonstrates the market competitiveness in distributed energy market. In future, Shaangu's green energy-saving products and intelligent system solutions shall provide tailor-made services to the Russian partners for high-quality development.
Shaangu, as the key knot in "Belt& Road" initiatives, shall speed up the "going out" steps, shares the new development, new technology, new results with the worldwide customers to make the Shaangu's distributed energy solutions bloom globally, and contribute to the double-recycling both between China and Russia and in domestic market.