On September 25, Shaangu Group was listed as one of China's Top 500 Manufacturing Enterprises in 2021 at the "2021 China's Top 500 Enterprises Summit Forum" held by China Enterprise Confederation and China Enterprise Directors Association.



"China's Top 500 Manufacturing Enterprises" list is selected in an annual survey, which is a comprehensive, scientific and independent investigation, research and publicity of China's manufacturing enterprises' strength and development. Based on financial analysis, industry analysis and market share analysis to determine the candidate enterprises, 100 business executives, scholars and experts were invited to evaluate the enterprises that meet the requirements of qualification review, the candidate companies were ranked according to operating revenue, total assets, total profits, owners' equity, R&D investment, number of employees and other indicators, and visited some candidate enterprises on site, then 500 China's manufacturing enterprises were selected to become the top 500.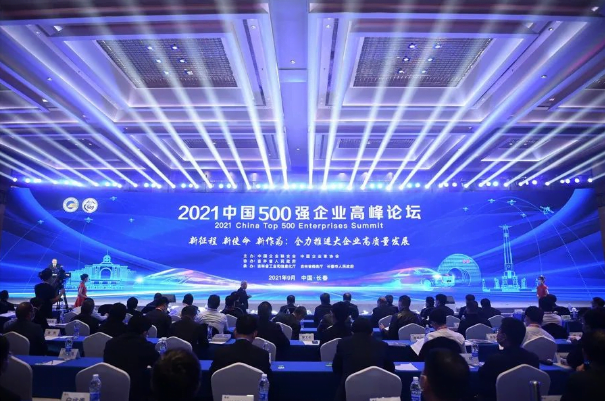 The "China's Top 500 Manufacturing Enterprises" is a high recognition that Shaangu contributes to economic high-quality development and a direct reflection of the expansion of the company's market influence. This honor puts forward higher requirements for Shaangu and is the encouragement and spur for Shaangu to go beyond continuously.
In the future, Shaangu will never forget the original heart and remember the mission and responsibility, and continue to deepen the transformation of service-oriented manufacturing in the strategic focus on distributed energy. With the high-quality development concept of "finding products for customers, not finding customers for products", Shaangu will continue to innovate green technologies and solutions, and contribute more strength to "intelligent manufacturing in China".