On May 10th, the 5th China Brand Day, China Metallurgical Press released the 2021 China Steel Brand List as scheduled. Shaangu Group is awarded the "2021 China Excellent Brand Suppliers".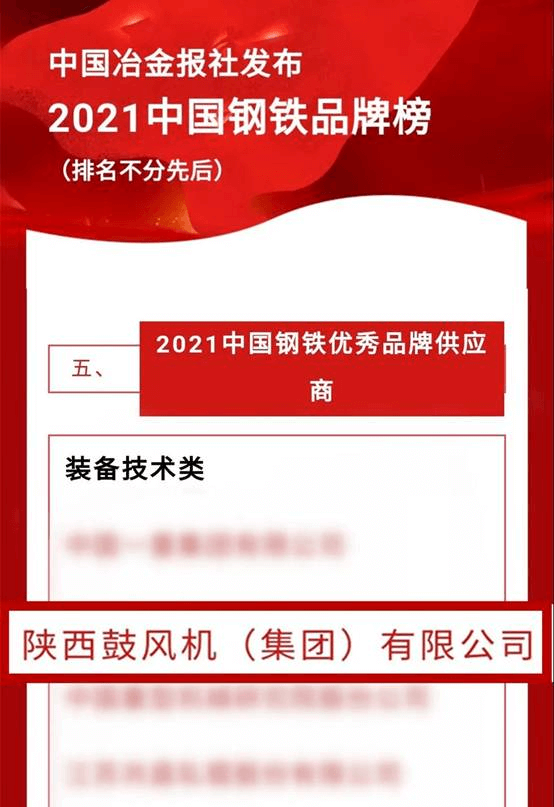 In recent years, Shaangu has been awarded honors by industry associations and enterprises as Excellent Suppliers, 100 Suppliers, Brand Suppliers, Equipment Top 100 Enterprises, Equipment technology Innovation Enterprises, Steel Equipment Technology Brand Suppliers, all of which are recognitions for Shaangu and Shaangu's products, proposals and services from the market and customers.
As for Shaangu, these honors are spur and pressure with higher requirements from the customers. As a Chinese enterprise, Shaangu bears the responsibility of revitalization of national industry. Shaangu shall continuously enhance brand values, seek for innovation, excellence and extends the brand value through openness, actively participation and fair international competition, providing customers with high-quality products, technology and services.