On 12th November, 2019, the 25th Russian Metal-Expo, a four-day event, opened at the All-Russia Exhibition Center in Moscow. As China's industrial pioneer enterprise, Shaangu participated the exhibition with its technology for metallurgical industry and metallurgical process system solutions. Iron and steel enterprises from 34 countries and regions, and suppliers from upstream and downstream visited the Shaangu booth. Shaangu's exquisite decoration and the brand image was highly appreciated and its technology and manufacturing strength in the field of metallurgy was also praised.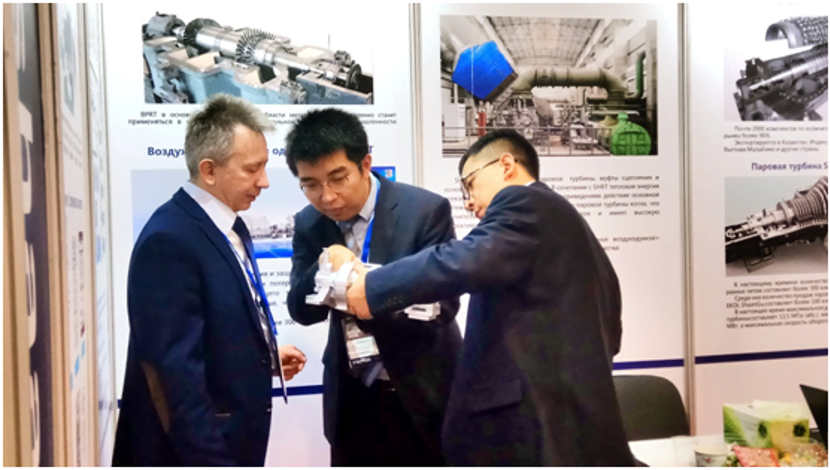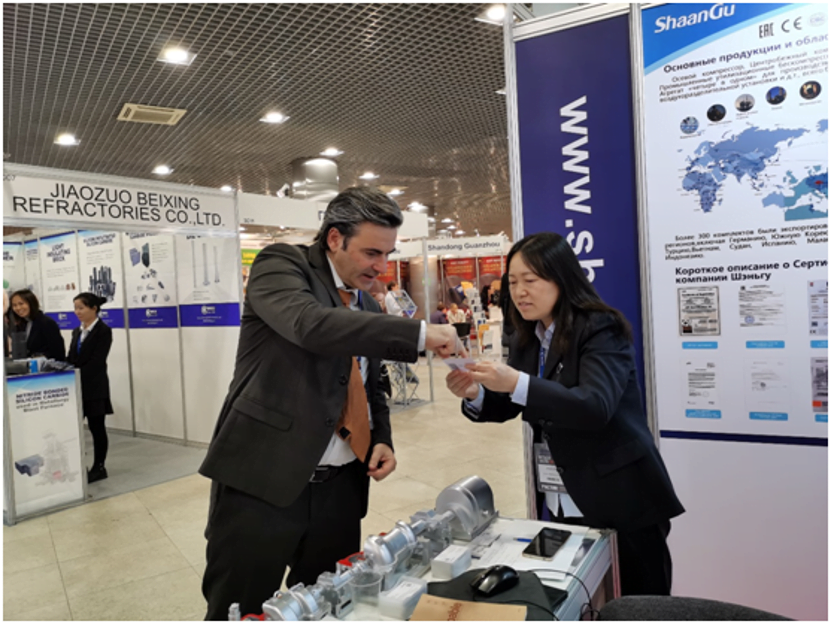 With the development and expansion of iron & steel industry, and aiming at the green, environment-friendly, innovative and ecological development of metallurgical process industry, Shaangu is, with over 50 years' of innovation advantage on the energy conversion field, endeavoring in developing recycling economy and continuously strengthening the reform of supply side for energy conservation and emissions reduction, servicing customers in metallurgical industry at home and abroad and further promoting the high quality development of the steel industry with the metallurgical all process system solutions and services.
With the initiative of One Belt and One Road, Shaangu has been accelerating the pace of internationalization. Shaangu's green solution and green technology have powered more than 40 countries and regions including Russia, India, Turkey, USA, Germany, Brazil, South Korea, Spain, Thailand, Vietnam and Kazakhstan, etc. Shaangu has also established good cooperation with a number of energy equipment manufacturing enterprises in the fields of metal chemical, smelting and power generation, etc., and provided energy saving and environmental protection equipment and distributed energy system solutions and services. Blast furnace top pressure energy recovery turbine unit (TRT) supplied has been operating in Russia for 11 years with excellent performance, which has been widely recognized and praised. Shaangu also integrates global resources: establishment of 12 overseas companies and service agencies such as the Shaangu Europa Forschung und Entwicklung GmbH (Germany), Shaangu European Service Center (Czech republic), Shaangu EKOL (Czech republic), Shaangu Indian Service Center, Indonesia Representative Office, offshore companies in Hong Kong and Luxembourg, etc., providing customers in countries like Russia with more comprehensive, more professional and more intimate services.