Shaangu provides users with various kinds of compressor trains in fields of oil refining, petroleum deep processing and downstream chemical industry, PDH (propane dehydrogenation) process, natural gas pipeline transportation, natural gas light hydrocarbon recovery, petrochemical industry park energy planning, unit EPC, public facilities investment and operation and financing services, etc.
Petrochemical Industry Park
Oil Refining

Chemical Industry

Propane Dehydrogenation



Natural gas pipeline transportation

 

Natural gas light hydrocarbon recovery

 
 National Energy Planning and Construction of Petrochemical Industry Park

 
Shaangu Compressor Trains
Shaangu provides all kinds of compressor trains for oil & gas industry, such as: main compressors, rich gas compressors and booster compressors for catalytic cracking plants; main compressors and rich gas compressors for coking (delayed coking, flexible coking) plants; air compressors, booster compressors and tail gas expander turbines for PTA/PX plants; regeneration air compressors, product gas compressors, propylene refrigerating compressors, ethylene compressors, circulating gas compressors and heat pump compressors for hydrogenation (reforming hydrogenation, hydrofining, hydrocracking) plants; main compressors, regeneration gas compressors, cracked gas compressors, propylene refrigerating compressors, product gas compressors, C4 compressors for MTO/MTP plants; rich gas compressors and refrigerating compressors for C4 deep processing plants (such as isomerization, aromatization, alkylation); natural gas pipeline compressor trains and other types of blowers and fans.
Shaangu has strong strength in the design, manufacture, assembly of all media compressor trains in petrochemical industry.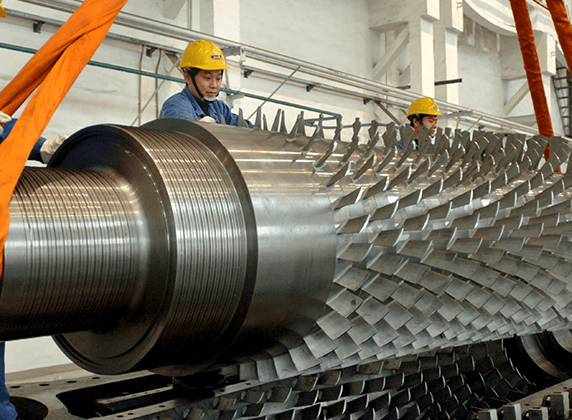 1. Axial Compressor
The axial compressors are widely used as catalytic cracking main / backup compressors, main refining and coking compressors, propane dehydrogenation regeneration air compressors etc. Shaangu has the world's largest number of axial compressor train references with the international advanced level. With wide operation range and high efficiency (up to 92%), Shaangu axial compressors have been exported to many countries including India, Sudan, Brazil, Turkey and so on.

2. Centrifugal compressor

Shaangu has complete centrifugal compressor products from the series of E, EZ, EB, EBZ, EG, EIZ, to EIET, which service for the whole processes of petrochemical industry.
3. Steam Turbine

Shaangu has provided users with over 260 sets of steam turbines. And Shaangu EKOL (Czech), a subsidiary of Shaangu, has provides users with over 70 sets of steam turbines, with inlet pressure up to 13.5MPa (a), power output up to 130MW and speed up to 18,000 rpm, and the steam consumption rate at the world-class level.
4. EPC
Shaangu Engineering Technology Branch has the professional design and EPC capabilities and was awarded the National Quality Engineering Award for many times. Currently, over 300 EPC references have been carried out successfully.
Shaangu has rich EPC project experience in petrochemical industry. Relying on its energy interconnection symbiosis system and distributed energy technologies, Shaangu provides systematic solutions for the whole process to realize comprehensive utilization of energy, recycling of waste heat and multi energy complementation. By reducing the comprehensive energy consumption of the whole process, Shaangu helps customers to save production cost effectively.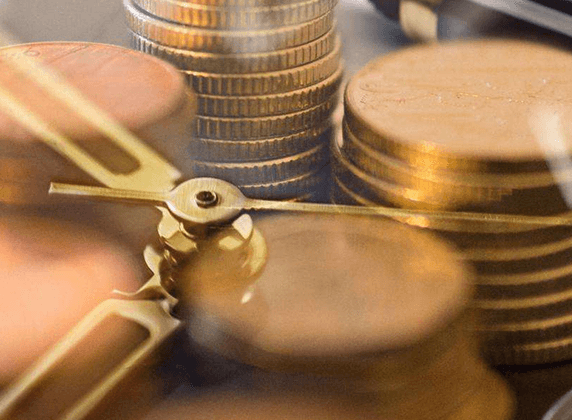 5. Industrial Financing Service
Shaangu provides users with financial services according to their specific needs, including: buyer's credit, financial leasing, trust loan, entrusted leasing, financial leasing + trust, BT / BOT / BOO, industrial funds and other financial service modes.