On December 27th, Indonesian President Joko visited the Indonesian Delong Industrial Park in Kendari, Sulawesi province and attended the put-into-production celebration of the Indonesia Giant Dun Nickel Industry Project Nickel Iron Factory——a"Belt and Road"key project jointly built by China and Indonesia.
President Joko expressed his gratitude to the Chinese companies for bringing raw material processing and production technology to Indonesia while creating more local jobs, as well as promoting more business opportunities for the majority of small and medium enterprises, and promoting the development of related industries and the local economy in Indonesia.
As a key project of the "Belt and Road" jointly built by China and Indonesia, the construction of Industrial Park was started in 2014 and up to now three-phase projects of the Kendari Base and North Morowari Base have been completed, all of which were listed as national strategic projects of Indonesia.
Shaangu undertook the EPC project of the 200,000Nm³/h air separation unit and 8 sets of power generation equipment of the Industrial Park Phase II project, of which the 200,000Nm³/h air separation unit is also the largest ASU in Indonesia to date. The implementation of this project not only promotes the green development of the Indonesian steel industry, but also greatly enhances the local economy and employment levels of the people.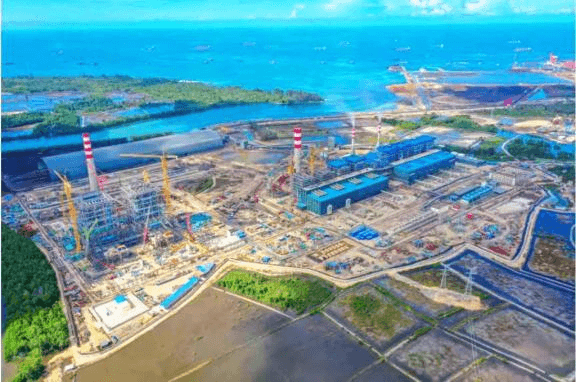 Up to now, all the 8 units have been successfully connected to the grid for power generation, with a total installed capacity of 1,060MW and total annual power generation exceeding 8 billion kWh, which will fully and effectively meet the power supply for the target-capacity and full-capacity production of Indonesian customer's stainless steel and ferronickel smelting, and meet the power supply required by the terminal, drying plant, steel plant, iron plant, air separation unit and public auxiliary facilities in the industrial park of stainless steel smelting integration project. Shaangu has expanded its business field from EPC to project operation, providing professional and integrated operation & maintenance services for the Indonesian customer's power plant and steel plant, supporting customer in safe, stable and long-cycle operation and green and high-quality development.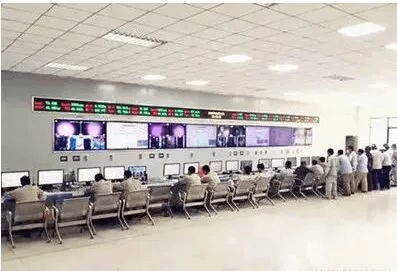 Up to now, Indonesian air separation project 1# and 2# have been put into production, and the air separation project team is launching a sprint towards the smooth put-into-production of the last two units of 3# and 4#. The second phase of power generation and steel-making waste heat operation and maintenance projects are being implemented smoothly, providing customers with a continuous supply of safe and reliable green power and creating better economic and environmental benefits, which has been highly recognized by customers.