On November 5, 2022, the Fifth China International Import Expo opened in Shanghai as scheduled. As an exhibitor, Shaangu EKOL and many of the world's top 500 enterprises jointly appeared in the 5th CIIE.
At the site of the debut exhibition held on November 6, a large number of new products, technologies and solutions for global debuts, Asian debuts, and China's debut were unveiled. Xi'an Shaangu Power introduced the EKOL "Integrated System Solution of Intelligent Green Distributed Energy", which attracted wide attention as the global debut of new solutions.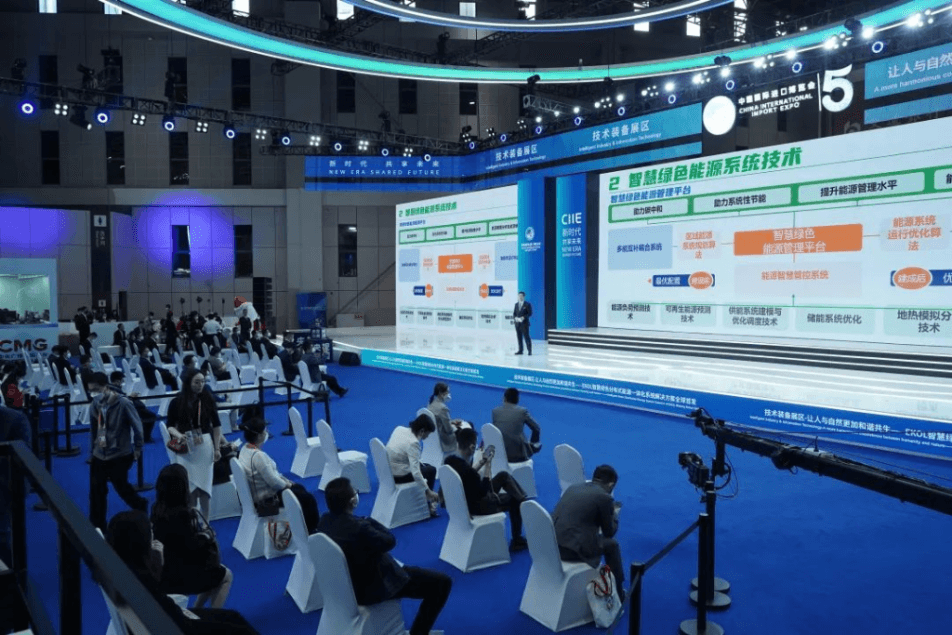 EKOL was founded in 1991 and is headquartered in Brno Czech Republic. After 31 years of development, it has grown into one of the few in the world for designing and manufacturing reaction steam turbines. In 2015, based on the same values, cognition and mission, EKOL joined its parent company, Shaangu Group. With the mission of "Creating Intelligent Green Energy for Human Civilization" determined based on years of understanding of energy gene, EKOL today, officially launches the " Integrated System Solution of Intelligent Green Distributed Energy" with the goal of making people and nature more harmoniously coexist, making the sky bluer, water clearer, life more radiant, and life more beautiful!
EKOL has always been serving and tapping the needs of customers. The "Integrated System Solution of Intelligent Green Distributed Energy" released today is the comprehensive utilization of thermal energy, kinetic energy and other energy in customer areas or process systems in accordance with the principle of energy gradient utilization to achieve the integrated service of energy supply and consumption. It includes integrated system solutions for equipment manufacturing, project EPC, industrial services, comprehensive operation, capital financing, supply chain and intelligence. On this basis, in accordance with the concept of integration and energy interconnection, the intelligent green energy system has been developed to realize the intensive utilization of equipment, land, operation and function, which has changed the conventional solution in which the cold, heat, electricity, wind, water, waste and environment, security, monitoring, etc. are separately disconnected with each other.